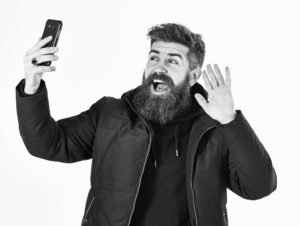 Video marketing refers to the process of using your videos in order to promote your products' or company's marketing campaign. It is beneficial in improving marketing strategies because online users are able to connect with the basic nature of the product or company by watching specific videos that give a well-defined explanation about them.
Videos are also known to considerably increase your goodwill through a rise in google ranking, open rates, clicks etc.
How does video marketing work?
Let us see just how does video marketing work in the online world. Videos can be created almost at a very low cost and in some cases they are free too if you know how to use your webcam to create ideal videos.
Nowadays there are many ways to promote your videos such as discussion forums and social networking sites such as Facebook and Twitter.
As they say a well-made video can be more effective than written articles.
Nowadays, people are using the same type of online videos in the form of webinars using tools like GotoWebinar or Webinarjam trial to build a sales message and speak to many customers at once.
For this tutorial, we'll be discussing how to create a video for marketing…
First and foremost, create a proper and detailed outline of what you want to deliver to the users through your video. Be clear of the concept in your mind at first.

You can check out YouTube videos that can teach how to get started with the creation of a marketing video. Understand the tutorials and redesign them to match the concept of your video.

The next step is to begin shooting your video. You can use programs such as Windows Movie Maker which allows to record a video from the webcam. In this way, you are totally independent as you do not even need another person just for filming the video for you.After you have made the video, the same program can be used to make any edits, if needed. You need to be a licensed Windows user to be able to all this for free. Using Windows Movie Maker, you can then export the videos in a format that is compatible with YouTube.

Now you need to upload your video to your intended destination such as YouTube or any other site where you would like to place the video. There is also another free website for videos called Vimeo through which you can upload your video.

The last and most important step or answer to the question how does video marketing work is to promote your videos. A video is not of much use if it is not promoted enough via different sites. In today's world, social networking sites have so much prominence in publicizing information.There are numerous channels through which you can promote the videos.

Social media such as Facebook and Twitter are free advertisement channels whereas some websites like YouTube charge a nominal fee for advertising videos.